Ray Kasongo Sweepstakes: OREGON
After decomitting from the Oregon Ducks a morning after giving head coach Dana Altman a verbal, Friday night Montreal born, Toronto native Ray Kasongo re pledged his allegiance to the Ducks of Oregon.
A student athlete at Phase 1 AZ the highly touted Canadian said the real reason he decommitted from Oregon October 2nd, causing national recruiting shockwaves, was simple,
"First time I decommited it was just like a big rush. I was just unsure of a few things. I just needed more time for my family and my high school coach to you know really talk and settle things down." Ray Kasongo told Hoops Hype Canada Friday evening from Phoenix, Arizona.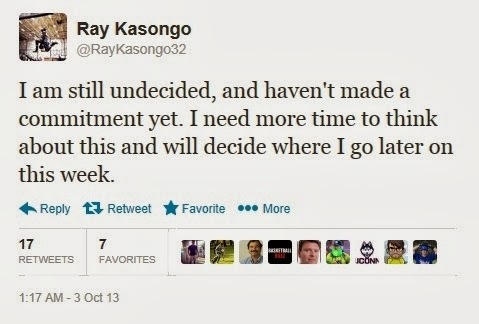 "Once I did that it seemed like Oregon had the most to offer… my relationship with the coach is really great. I just really felt Oregon was the best fit for me and I'm happy to commit there."
Many media members south of the border speculated a possibility the program from Eugene, Oregon "temporary" pulled their scholarship offer following a towel tossed in by the finalist UCONN Huskies. However Kasongo reiterated his relationship with the Ducks coaching staff is not a concern, especially with head coach Dana Altman.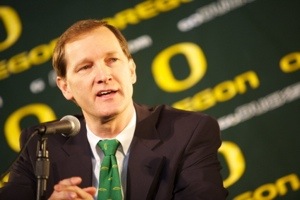 "He's (Dana Altman) really happy to have me back. When I first decommited he was kind of disappointed a little but I explained to him I needed a bit more time, he understood and gave me all the time that I needed. Then yesterday when this was a sure thing I gave him a call and he was happy to hear me so were back on track. Our relationship has always been good but where ready to move forward now."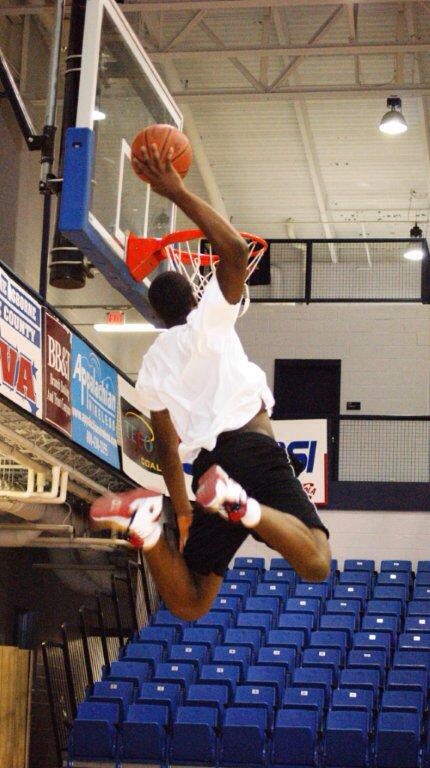 When asked what's most exciting about Eugene and his future prospects the Canadian power forward mentioned a sophmore point guard,
"I'm looking forward to playing with Dominic Artis next year. From what I hear he should be back next year and I'm really looking forward to playing with him he's a very good guard who has pro potential and it something special to play with a player like that" Artis a Findlay prep alumni averaged 8.5 points and 3.5 assists as freshman in 2012-13.
Last but not least Kasongo touched on the topic of education.
"Everything at PHASE 1 is going great. I'm getting along with the coaches just fine and the coaches are just here always having my back and always trying to help me and looking out for what's best for me. It's just a real blessing to be here with all these people that willing to help me just to see me succeed" Kasongo acknowledged.
Kasongo, a 6-foot-8, 235-pound senior, dropped 24 points, 15 rebounds and 7 blocks vs Americas #1 player in his class Jahlil Okafor and teammate #4 ranked Cliff Alexander. All this on AAU duty in Vegas this past August. Kasongo is the latest name of a long list of power forwards cooking in Canada. Tristan Thompson, Andrew Nicholson, Anthony Bennett, Kelly Olynyk, Trey Lyles and the tradition continues with Raynold Kasongo.