What Is Drake's Role With The Raptors?
What is Drake's role with the Raptors? We all know his title with the team is Global Ambassador, however, we've yet to truly know the true meaning. We know Drake, a famous Canadian born rapper can get the Raptors fined $25,000 if he breaks any NBA tampering rules. We know he has a say in the Raptors upcoming rebrand, or at least we thought.
It was just over a month ago when the Raptors announced their future logo, which looks very similar to the Brooklyn Nets. Some fans loved it, but from the social media trend I'd say not many were in favour. Drake later said he had no say in the logo, but will have his pitch when designing the jerseys and planning out the NBA all-star game in 2016, which is hosted by Toronto.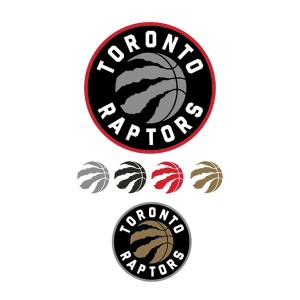 The logo situation sounds like the Raptors went behind the rappers back and may have upset Drake, whose music is more than not made fun of due to emotions. Usually singing about females, Drake's heart seems to have been broken by the Raptors. He wasn't included in the logo which has led to a long absence of Drake at Raptor games, but that's something he can be forgiven for. Drake is not just the Global Ambassador, but a musician. He has another job.
Drake has also been very quiet on social media about the Raptors since the logo design came out. He's been inactive on Twitter and his Instagram no longer displays pictures of the Raptors. He might be upset with the Raptors, or he may not be, but the Global Ambassador has quickly lost his vote of confidence from the Raptors fan base.
When the NBA all-star voting opened up, which allowed fans to vote for the starters of the game, many thought Drake would help get a Raptor or two a starting gig. All Drake had to do to vote was tweet a player's name (full name or twitter handle) along with #NBABallot. Any retweet would also count as a vote. With DeMar DeRozan injured and the play of Kyle Lowry the Raptor faithful were confident with the help of Drake they could get Lowry in.
Toronto was first place in the Eastern Conference when the voting opened up, but through the whole process Lowry has trailed John Wall and Dwyane Wade among East guards. In the recent voting update Lowry was third trailing Wade by over 100,000 votes. Voting closed Tuesday at midnight without a single Drake tweet/vote.
Raptor fans saw Prime Minister Stephen Harper vote leading to over 5000 votes/retweets. Harper's rival and Liberal leader Justin Trudeau joined in adding about 2000 votes – How that reflects the next federal election is your own opinion. Toronto Mayor John Tory helped out with 2000 votes himself. Tory gets extra points because he voted three times, twice his own tweets and once retweeting the Raptors account. Premier of Ontario Kathleen Wynne joined the part with sad but acceptable 624 votes (more than drake).
The best chance of Lowry catching Wade came when Canadian born Justin Bieber tweeted out his support for the Raptors point guard. Only thing being that Bieber is not the brightest of the bunch, or whoever tweets for him. Bieber included Lowry's twitter tag in the tweet, but forgot #NBABallot, making the tweet not a vote. This one Bieber tweet received over 34,000 retweets, but none counted for a vote due to the missing hashtag.
Putting into perspective the Bieber tweet and a couple Drake tweets could be the difference between Lowry being a starter in New York come February. Lowry can still get into the all-star game as the coach's vote for the bench players. However, last season Lowry was robbed by the coach's as they did not vote for the guard.
One thing we did learn through this process is Drake is not living up to his Global Ambassador title. He may be upset with the Raptors brass or he might be simply busy, but Drake does have some explaining to do to his Raptor family.