Andrew Wiggins Shoe Deal?
This past week Jeremy Woo of Sports Illustrated  published a list of potential NBA players in line for signature shoes.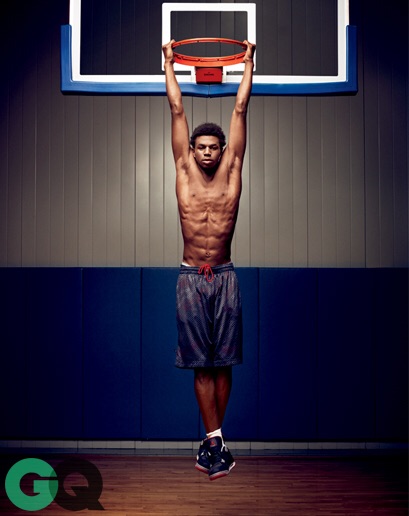 Canada's own Andrew Wiggins made the list. Wiggins, signed to Adidas, has already received his share of cool player edition kicks, and the Timberwolves are certainly a team on the rise. If Wiggins continues to burn brightly while his team, with Zach LaVine and Karl-Anthony Towns on board, becomes increasingly visible, his high-flying style is a natural fit here, especially as a swingman (Adidas' signature athletes are all guards: Derrick Rose, John Wall, Damian Lillard, possibly Harden). If Lillard can get his own shoe playing in Portland, why not Wiggins?
Wiggins would become the first Canadian player ever to have a signature model and the Toronto market would certainly be all in here, so this line could debut in both Wolves and Raptors colorways. He's got a ways to go to earn it, but the potential from a marketability standpoint is there. Sure, Drake is signed with Jordan Brand, but even he would probably have to acknowledge Wiggins's kicks in some way—so maybe throw an innocuous black-and-gold version in the mix, for good measure.