HHC Sources: Stauskas Has Chosen Agent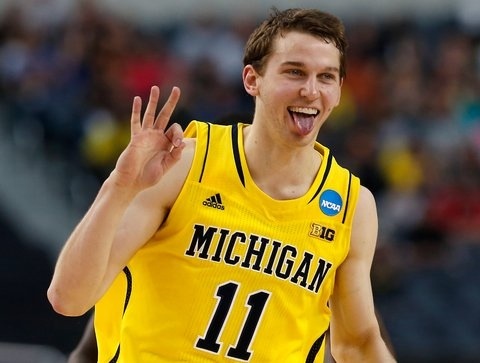 Mississauga, ON's Nik Stauskas will enter the 2014 NBA draft and choose Mark Bartelstein of Priority Sports to represent him reliable sources have told Hoops Hype Canada.
Bartelstein is the father of recently-graduated former Michigan basketball captain Josh Bartelstein. Tim Hardaway Jr, a former Wolverine selected by the New York Knicks in the 2013 NBA draft is represented by Bartelstein. Also fellow Mississauga, Ontario native Andrew Nicholson and current Raptors reserve/veteran Steve Novak. He will be the second highly touted 2014 draft prospect under Priority Sports after Creighton's Doug McDermott chose Bartelstein too.
Stauskas camp chose Bartlestein over Bill Duffy and Rob Pelinka (a teamste of the fab 5)
A shot at the 2014 NBA draft was the focal point of a rigourous training regime in the summer of 2013 for Nik. He made necessary changes to his body that paid mega dividends.
After gathering data from the NBA draft advisory board and circles Stauskas is projected between a middle to late first round draft pick. Maturity concerns whether Stauskas is ready for a NBA lifestyle is daid to be delaying the Big 10 player of the year from officially announcing his draft declaration a source told Hoops Hype Canada Wednesday evening,
"Why ruin his college time? The NBA isn't going anywhere," source said.
"Your four years in college can be the best four years of your life. When you get to the NBA, every single day, someone is trying to take your spot. You've got to perform and be ready when you're number's called. College is a great steppingstone for that."
NBA Draft Express have Stauskus going 16th overall. NBAdraft.net have him slated for 14th meanwhile Basketball Insiders have Stauskas as high as 11th overall.
Stauskas honed his shooting skills in his Mississauga backyard with the rebounding help of his dad for years in preparation for this – a chance to contribute on a contending championship college team then a shot at potential future NBA career – Future for young Stauskus folks, has finally arrived!