7'1″ Link Kabadyundi Sweeptakes 1.0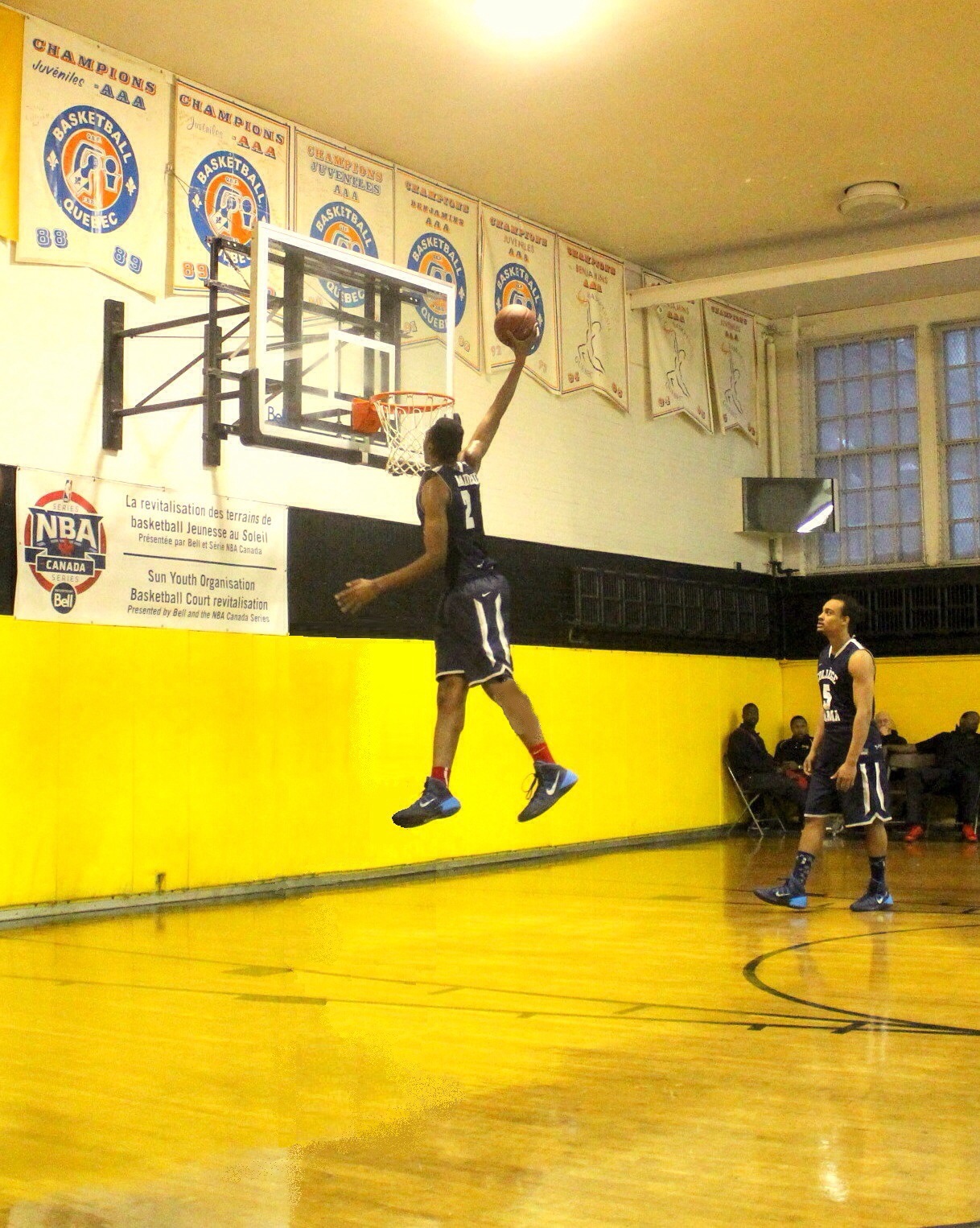 2014 Canadian 7-footer Link Kabadyundi's (Alma Academy) stock is on the rise. After a 2013 Nike Global Games invite last summer the towering young Montreal center has followed it up that with some fine form travelling on an American circuit with Alma Academy (QC).
Basketball runs deep in the Kabadyundi family. He has a father who played for Zaire (Rep.Dem. of Congo), an older brother who played D1 & now professionally abroad, a sister that just received a 2015 scholarship to Providence and little brother Jordy who is playing high school ball in New England poised to be a top 10 ranked 2016 talent by summer's end.
When Link was reached by email and asked about who he models his game after the Montreal big man was willing to share his thoughts,
"When I think of the great big man in the game one of the players that I look up to is Andrew Bogut because not only he uses his size well but brings much to his team offensively and defensively which I find important playing both ends. He is also a great facilitator for his team. Also I like Kevin Garnett, like KG I'm trying to integrate the jumper into my offensive game alongside my post moves." Link Kabadyundi wrote.
The seven footers stock started to rise after older brother Yannick began handling his recruiting. Yannick is a Boston native while his younger siblings reside in Montreal, Quebec.
"I'm in the loop now as far as where he can go and what he can do, I just want to be very clear and make sure things are done the right way…In this business, word can get spread around what is good or bad so quickly before you can catch it."  Yannick told Hoops Hype Canada.
Link's play has helped garner serious interest among the likes of  Buffalo, Minnesota, New Mexico State and Providence who've all been linked with Link's recruiting sources told Hoops Hype Canada. Yannick would not confirm or deny reports.
Asked about why Link hasn't regularly played for Team Canada and Yannick responded,
 "How come Canada isn't talking with me about Link? I strongly believe after I'm done putting together this whole school package for Link, to have him in the right program and develop him as a big guy, Canada's going to regret overlooking him."  Yannick explained.
"I'm kind of disappointed what Canada as a whole has brought to the table. When I have Canadian AAU programs call me am I supposed to just jump and run to them because my brothers are Canadian? I have no disrespect to the folks in Canada but I have reason to question their ability to get the job done." Added Yannick.
Despite skepticism from Yannick about Link's development north of the border, Link did earn a Nike Global Games invite. Nike Representitives saw Link play in Montreal with Alma and with Canada in search for a big after Trey Lyles pulled out, Global Challenge staff discussed the possibility of Kabadyuni filling the roster and Link was given his shot.
Reviews from DC that weekend were that Link was a legit 7-footer who ran the floor well but struggled with foul trouble all weekend and played limited minutes as a result. Despite the honour to be invited older brother Yannick likes to look at the bigger picture,
Even though it's pretty big to be there, kids get better when they get developed. I'm always into developing the kids. You don't want to throw him out with the wolves without developing him. I feel Canada as a whole basketball community failed to maximize Link's ability to develop. Nobody cared to find out who Link's father was, because his Dad would've said 'Hey, I got my son down there in the States. You guys need to contact him about this basketball situation'.
Elaborating on Link, older brother Yannik shot down any health concerns too,
"Let's set the record straight, Link does not have any health problem. It's all 100%. Only thing with Link is to continue developing and growing as a player. Now that I have him under my wing, our primary goal is to get him to a good Academic and athletic program. And after 4years of playing D1 ball, I believe Link will have enough tools to play Pro.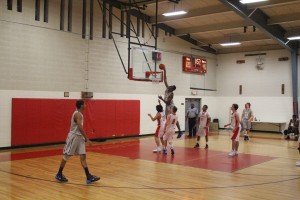 Yannick is concerned about Canadian basketball development but at the same token the thought of Link Kabadyundi the Olympian he is all for too,
"I would love for my brother to play for the National team. It would be an honor. Brazil 2016, he'll be ready to earn it"  Yannick reiterated.
At the next level, with added strength Link should be able to establish deep post position with ease. If he develops a consistent mid-range jumper, he'll be an above-average NCAA center who can impact the game on both sides of the ball.  Length and athleticism are in ABUNDANCE. With no shortage of bulk and shot blocking ability look out for Link Kabadyundi. The big man is a late-bloomer, but his combination of shot-blocking and offensive skills makes him an intriguing option for any coach south of the border.
FREE THROWS
'Leaders Of Canadian Hoops' North Pole Hoops a national recruiting service in Canada has Link rated 66th in Canada amongst his 2014 class. After Trey Lyles, Chris Egi & Jabari Carig we couldnt think of any other big fellas even in the same conversation.
Follow Link Kabadyundi on his journey on twitter at @Kabadyundi
Follow Hoops Hype Canada on twitter at @HoopsHypeCa